I have WAY too much time on my hands. I know it's not exact per se, but I had fun doing it. No, I couldn't exactly find a Cricket outfit, but he still looks so cute!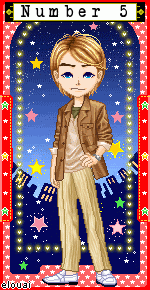 I found the link to do this on
tennant_love and I thought it was a hoot when I not only saw it, (the "10" this one girl did was ADORABLE!), but I KNEW I had to make a Tegan first then a 5.